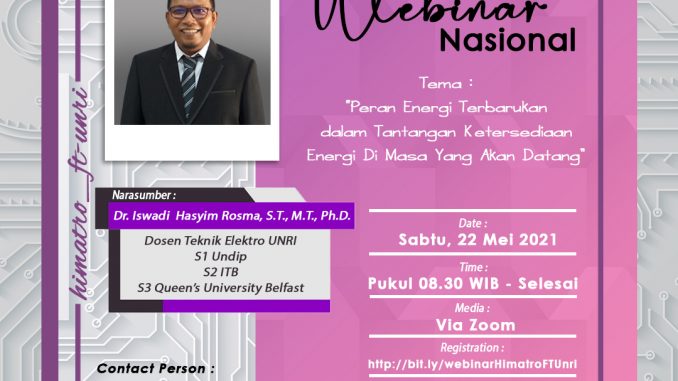 I was fortunate to have chance to share my presentation at National webinar on 22 May 2021. This webinar was conducted by Electrical Engineering Student Association.
The webinar started with opening remark by the head of Department of Electrical Engineering, University Riau Dr. Anhar. An hour presentation discussed the role of renewable energy to meet the future energy need in Indonesia. The last agenda of the webinar was question and answer session to find more useful information about some aspects of the renewable energy to meet energy demand.
You can find my presentation in Bahasa Indonesia ( here ). I hope it is useful.